What We Bring To The Table
Bob Burk:
I (Bob) have a Bachelors Degree in Business Administration, with an emphasis in Marketing and Management from Northern Arizona University in Flagstaff, AZ in 1978, making me a youthful 60 years old.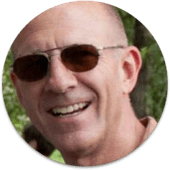 I was a Certified Financial Planner giving me reason to be "Excel spreadsheet fluent"; I owned and operated a Fly Fishing, Backpacking and Outdoor Clothing store for 20 years, putting much of the book learning to use. I developed a fluency in POS systems, Cash Ledger, Peach Tree, Quickbooks and Freshbooks accounting--as well as maintaining a website.
Greg and I created Hubwerks in 2013. We now have over two years experience in the area of internet/email/affiliate marketing using Hubspot's Content Optimization System and Inbound Marketing Principles.
We are fluent in learning and using a variety of new web/tech platforms and apps, including: Proficiency using Hubspot's COS/Marketing platform SquareSpace, SEO, Keyword sleuthing, split-testing, web advertising, GoogleAdwords, YouTube, Wistia, and social media, etc. While we are not WordPress fluent, we have a basic knowledge of it. It can certainly be bolted on to the Hubspot COS and we would love to show you a demo and put it through it's paces. You will be dazzled, honestly, as many of our clients attest.
We have very good-to-excellent writing skills, and have a crazy-good editor in house. (Bob's wife Karen)
I have a heartfelt passion, knowledge and interest in woodworking, furniture building, sea kayaking, sailing, the outdoors, elk hunting, fly fishing and more...
---
Greg Agnew:
I (Greg) am a family man, with two teenage boys and a wife at home. Our lives revolve around work, play, school, soccer and church. I'm a serial entrepreneur, and have started eight business--including being part of three client start-ups. I love working with business owners and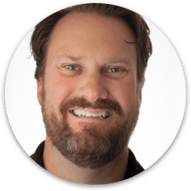 sharing our collective insights from my (our)successes and failures. I have a passion and a vested interest in the youth of today; I enjoy coaching soccer, working with youth groups and teaching Inbound Marketing at a high school and college level. In use my "spare time" for my passions of my family, music, the outdoors, fly fishing and skiing to name a few. In addition, I've been a:
Former President Rotary - Horizon Sunrise Rotary Club Grand Junction, Colorado

Rotarian member - Montrose and Grand Junction

Community Board member

Business consultant

Marriage counselor

Former Young Life Leader

Musician

Coach - soccer

Guest business teacher/presenter/public speaker - for various industries

Bus driver - activities bus driver for high school soccer team (favorite volunteer job ever).
---
In summary, we'd love to bring our business and marketing experience, coupled with our passions to the table and work with businesses like yours. We feel we are "inventive, hard-working, self-motivated, creative, problem-solvers with excellent written and verbal communication skills."
Please take a look at some of our body of work and the slides below about how we beging working with clients in order to drive the right traffic to your website and convert visitors into customers.
Best regards,
Bob Burk and Greg Agnew, Co-founders of Hubwerks